The exhibition "Welcome to the Empire of the Endangered Water Dragons" is shown now in Bavaria!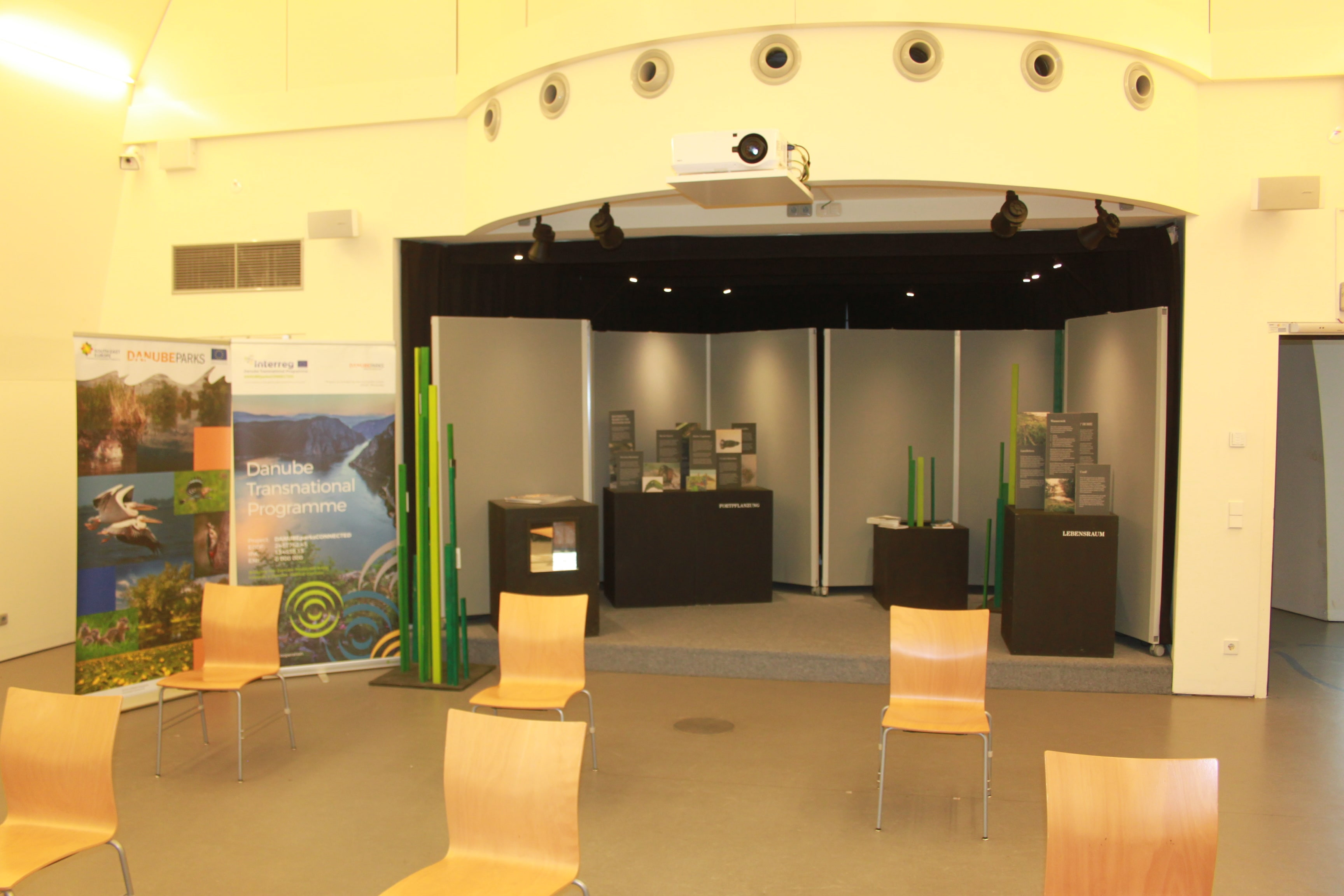 From the 1st June on, this exhibition presents the Danube Crested Newt (Triturus dobrogicus). This endangered species is endemic in the Danube river basin and serves as flagship species for habitat conservation. With support of DANUBEPARKS and the EU Interreg Danube Transnational Programme, all visitors get an insight into ecology, behaviour and protection of this vulnerable species.
The exhibition has been designed and shown by the Donau-Auen National Park (Austria) and moved on now to Haus am Strom in Untergriesbach near Passau (Germany). Following locations will be the Mooseum (Bächingen an der Brenz) and Schloss Grünau (Neuburg).
This exhibition demonstrates the great cooperation between Protected Areas within DANUBEPARKS, also to promote their visitor centres in the frame of the Transdanube.Travel.Stories project. One of the following project activities is to establish local Tourism Product Clubs, with the region of Passau as case study for the Upper Danube.
Come by and visit the "Empire of the Endangered Water Dragons" - the worthwhile exhibition that provides a plenty of interesting information and excellent visual content.
---
Haus am Strom www.hausamstrom.de
Mooseum www.mooseum.net/Startseite.html

Schloss Grünau www.auenzentrum-neuburg-ingolstadt.de
---
Find more about Transdanube.Travel.Stories project here: https://danubeparks.org/projects/transdanubetravelstories-2020-2022